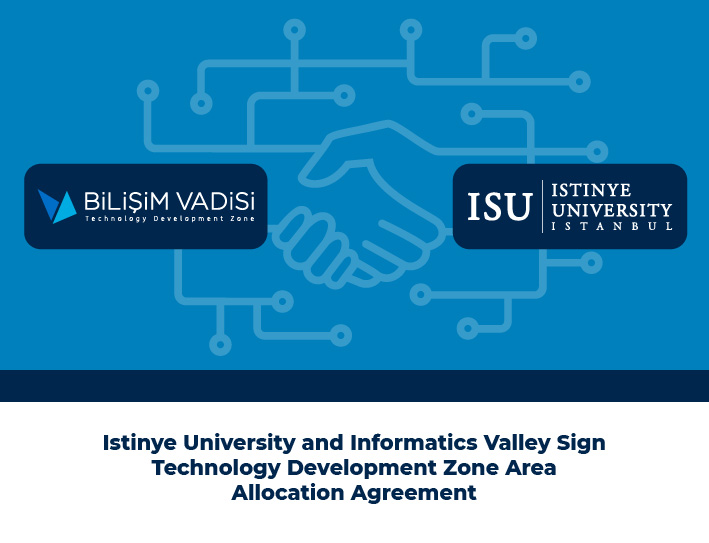 Istinye University and Informatics Valley have signed an agreement allocating space to Istinye University for technology development at the Istanbul campus of Informatics Valley.
Designated the ISU Technology Development Zone, the site will house the ISU Entrepreneurship, Incubation and R&D Center recently established by Istinye University's Senate. The Center will support Istinye University entrepreneurs as they become companies turning innovative ideas into products with commercial value.


Entrepreneurial, incubation and R&D companies will be included in the ISU Technology Development Zone. The Zone will serve a variety of functions. It will provide program, platform and physical infrastructure support services contributing to the development of the entrepreneurship ecosystem. It will provide ISU academicians and students information about entrepreneurship and will provide student and faculty entrepreneurs access to funds and core capital. It will provide support and incentives for technology-based project development and commercialization. Finally, it will recruit technology and R&D companies founded by Istinye University faculty and students to membership in the Technology Development Zone.


ISU's Entrepreneurship, Incubation and R&D Center will contribute significantly to Turkey's economic development, building an ecosystem that will create employment, support high-value production, generate innovative products and realize exports. This will benefit companies in R&D, software development, design and related sectors, as well as entrepreneurs and industrialists throughout our city and our country.