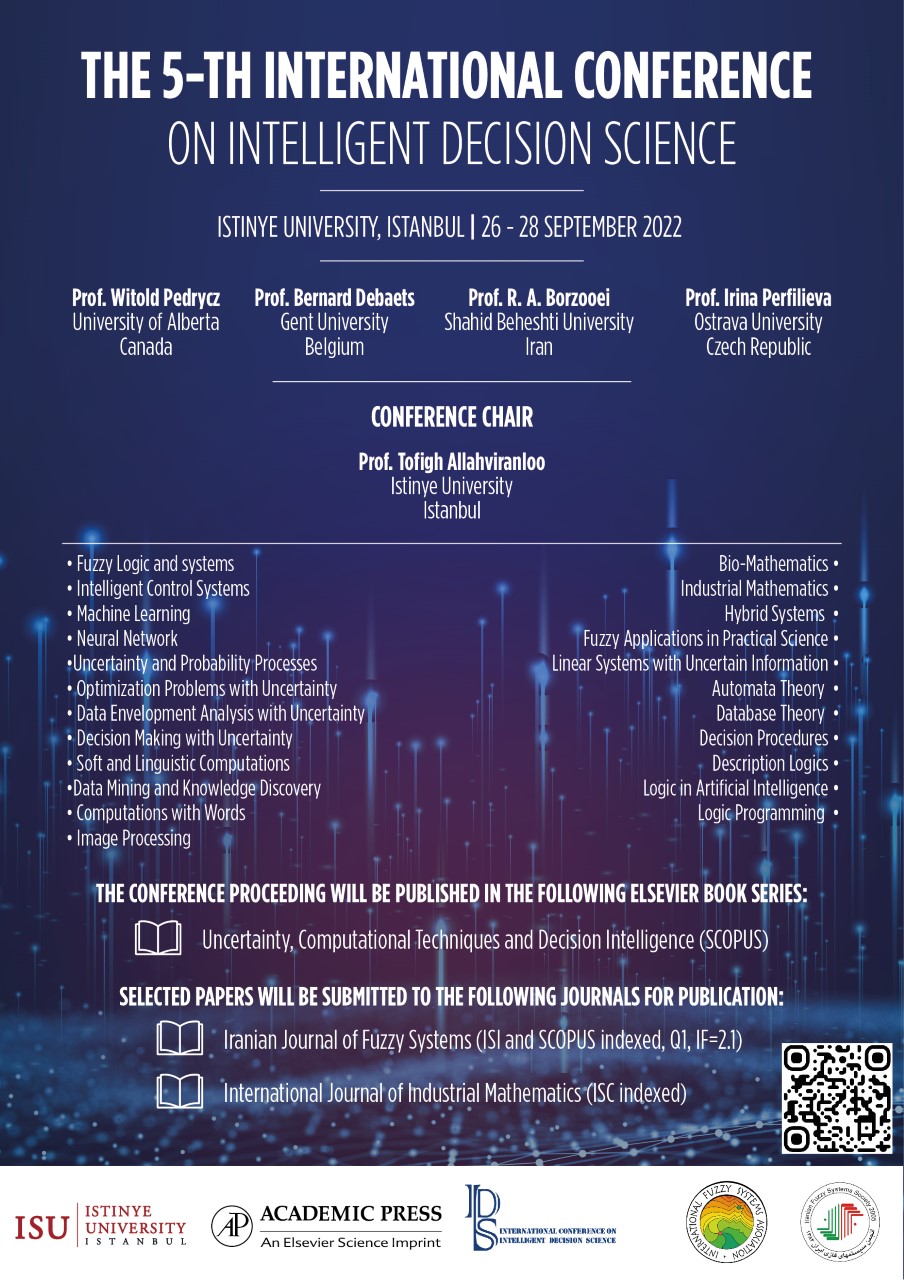 The 5th International Conference on Intelligent Decision Science (IDS-2022) is going to be organized at Istinye University on 26-28 September in Istanbul, Turkey.
Webpage: ids.istinye.edu.tr
Publication: Authors of top papers presented during the conference may be invited to expand these into book chapters, to publish in a volume in the Elsevier book series: Uncertainty, Computational Techniques, and Decision Intelligence. Top papers will be selected by the Series Editors, Prof. Tofigh Allahviranloo and Prof. Witold Pedrycz, and authors will be informed of chapter requirements, format, and further deadlines. All volumes in the series will be sent to SCOPUS and ISI for indexing. 
Besides, the selected will be submitted for publication in the following journals:
Iranian Journal of fuzzy systems, ISI and SCOPUS indexed, Q1, IF=2.1
International Journal of Industrial Mathematics, ISC indexed
.

Keynote Speakers:
Prof. Witold Pedrycz, University of Alberta, Canada
Prof. Bernard De Baets, Gent University, Belgium
Prof. R. A. Borzooei, Shahid Beheshti University, Iran
Prof. Irina Perfilieva, Ostrava University, Czech Republic
Important Dates:
The conference dates: 26-28 September 2022
Submission starting date: 1 of May 2022
Submission ending date: 30 of August 2022