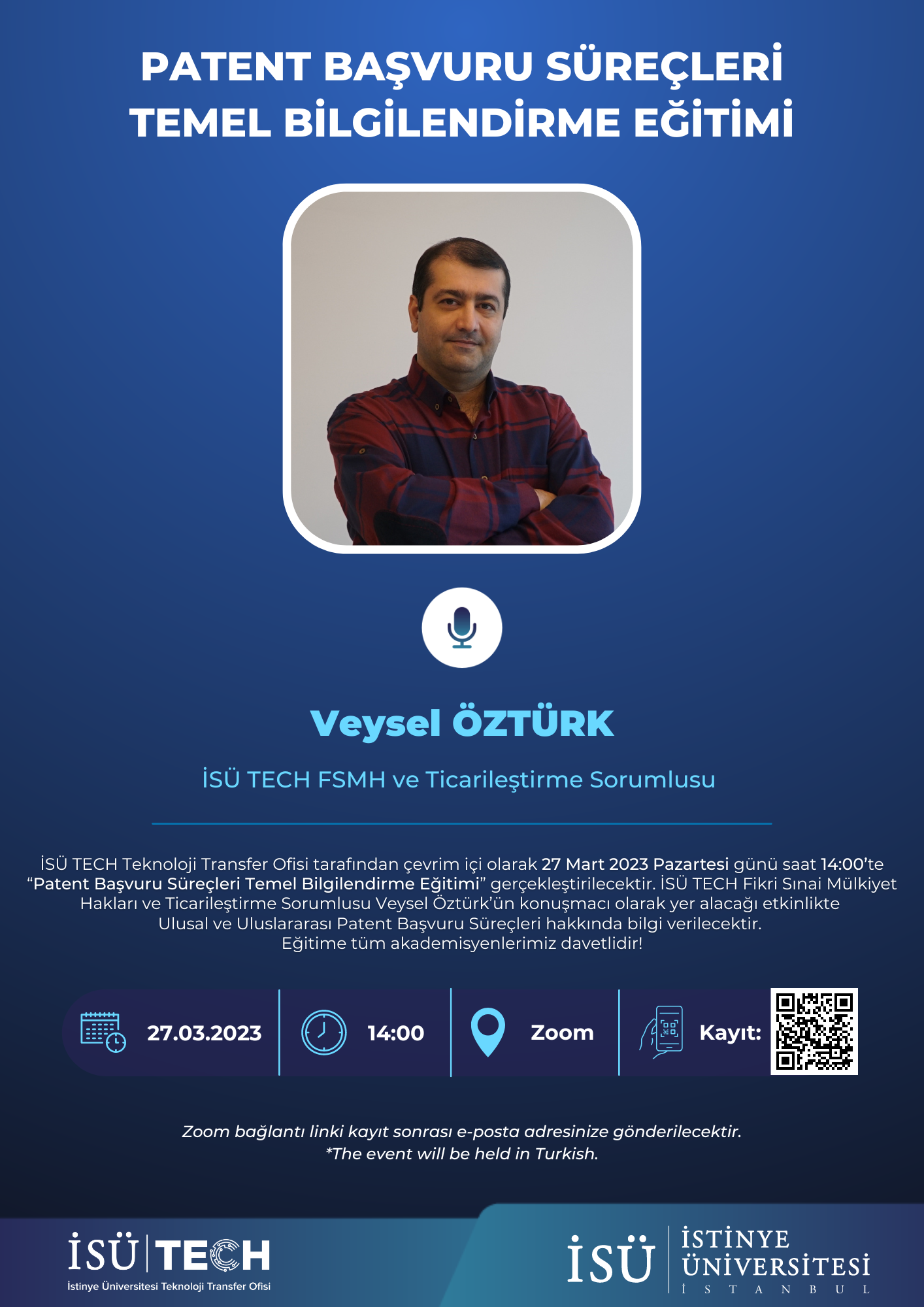 Dear Academicians,
You are invited to the event organized by Istinye University ISUTECH Technology Transfer Office.
All our academicians are invited to the meeting!
Event: Basic Information Training on Patent Application Processes
Organizer: ISUTECH Technology Transfer Office
Event Date: 27 March 2023 / Monday
Event Time: 14.00
Event Location: Zoom
Click here to register for the meeting.
*Zoom link will be sent to your e-mail address after registration.
*The event will be held in Turkish.