He had undergraduate education in the Econometrics Department in the Faculty of Economics and Administrative Sciences at Gazi University between 1993-1997. In 1999, he started to work in Social Security Institution at the Ministry of Labour and Social Security as the Assistant Inspector. He had worked as an Inspector and Chief Inspector respectively until February 14, 2020. He took parts in the audits of universities at the Directorate of Higher Education Supervisory Board, with temporary assignment between 2014-2020. He has been appointed as the Secretary-General at İstinye University on February 2, 2020 after he resigned from his position at the Higher Education Supervisory Board, where he last served; and from the Social Security Institution Chief Inspector, where he had his main staff. In addition to his audit duties, he also served in administrative positions such as SSI Counselling and Inspection Board Vice Presidency for approximately 2 years and the Foundation Manager at Yunus Emre Foundation for approximately 1.5 years.
---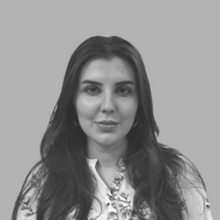 Begüm Usta
Vice Secretary General
begum.usta@istinye.edu.tr
Begüm Usta completed her primary and secondary education in IELEV Schools. After that; she completed high school education in Saint Benoit High School and graduated from Koç University's Economics and Business Administration departments. She completed master's degree at Boğaziçi University Business Information Systems Department. She has served in various positions in the Medical Park, Liv Hospital Group and Istinye University. Mrs. Usta has been working as Vice General Secretary at Istinye University since June 2020.