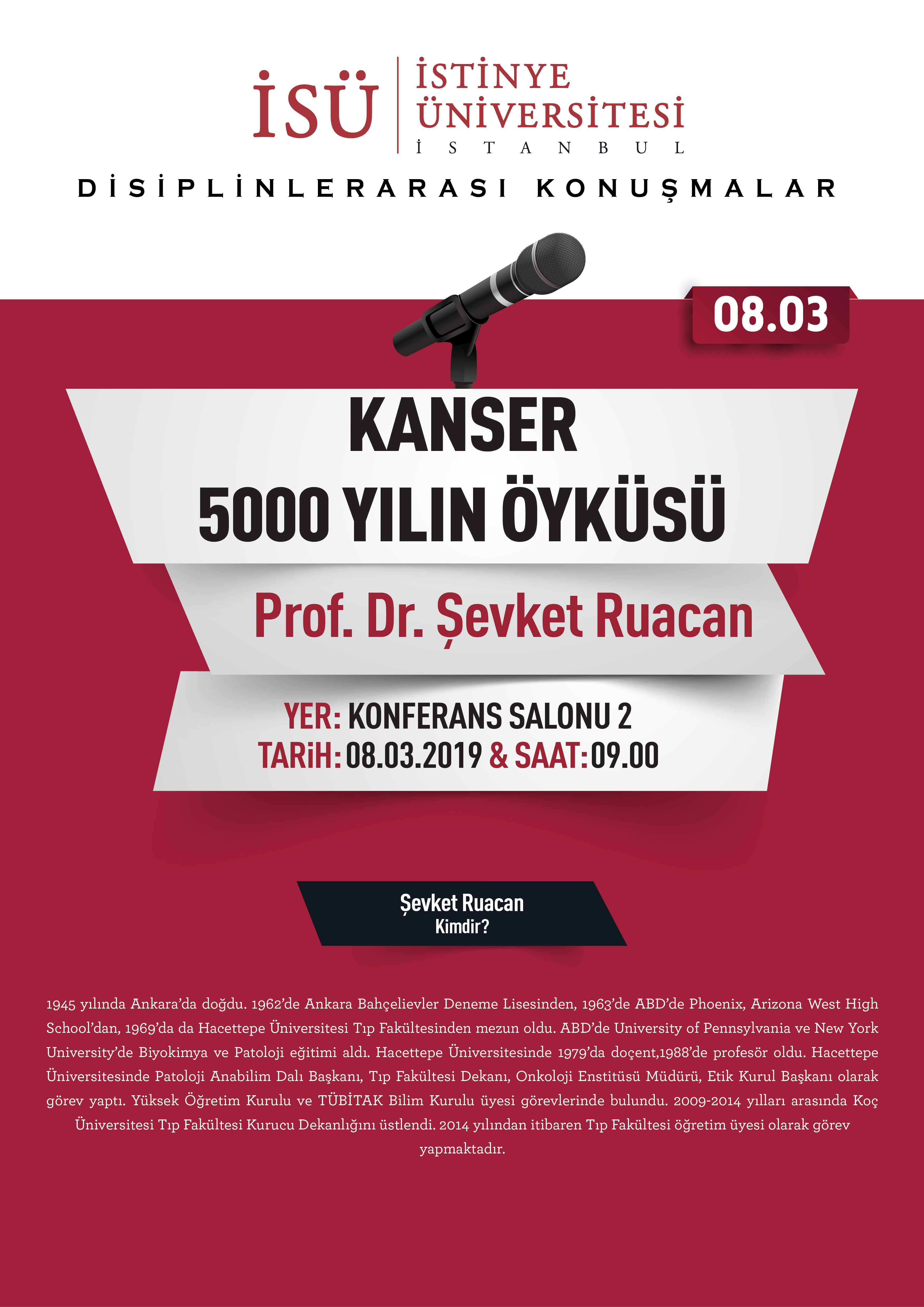 Cancer: The Story of 5000 Years
Interdisciplinary Speakers Prof. Dr. Şevket Ruacan

Location: Conference Hall 2
Date: 08.03.2019 & Time: 09.00

He was born in Ankara in 1945. He graduated from Ankara Bahçelievler Deneme Highschool in 1962, from Phoenix, Arizona West High School in the USA in 1963, from Hacettepe University Department of Medicine in 1969. He took training upon biochemistry and pathology in University of Pennsylvania and New York University. He became an associate professor in 1979 and became a professor in 1988 in Hacettepe University.